Building workforce for hiring: Have our best construction trades specialists.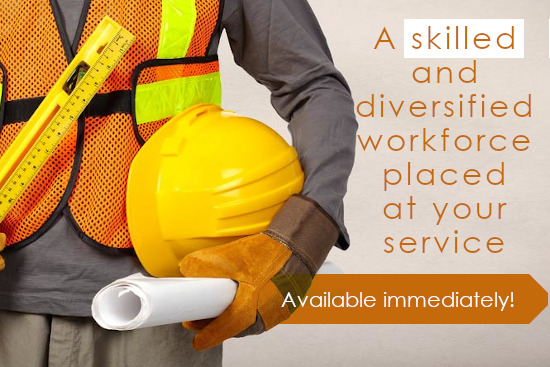 To fill the lack of staff in your company, to hire qualified staff on a construction or renovation site that you are in charge of, we are your reference point. From architect to construction laborer, find your happiness and earn in performance by subscribing to our building workforce loaning service.
A cosmopolitan workforce that combines professionalism and efficiency
Recruited all over Africa on the basis of their qualifications and experience,our employees have always shown exceptional professionalism on the various projects already executed, as evidenced by the many opinions we have collected from our customers. As LGU Afrique goal is to save you time and money,our staff is constantly educated to ensure optimal performance of your projects,which requires on their part quality and efficiency. Fortunately, these virtues are our watchwords at LGU Afrique.
What trades do we do with our building workforce loaning service?
Whether it is a residential, commercial, institutional, industrial, public or road construction project, we are able to meet any demand for building workforce loaning. Our expertise in the construction and renovation sector allows us to cover the following trades:
Architects
Engineers
Work drivers
Site managers
Surveyors
Road builders
Masons
Plumbers
Electricians
Scrap dealers
Formworkers
Carpenters
Carpenters
Painters
Tilers
Scaffolders
Gear drivers
HGV drivers
Editors in thermal and climatic installations
Sealing workers
Construction machinery mechanics
Innovating and building alongside our customers is what we offer by putting our expertise at the service of development. With LGU Afrique, build your future!

Concerned audience
Private persons
Public actors
Private actors

Deadlines
As soon as the contract is established.

Human Resources
To be defined according to the customer's need.

Cost
Very attractive.
It adapts very easily to you or your business.
Payment can be staggered.

Bonus
Quote provided for free right now!

Intervention area
Sub-Saharan African countries.