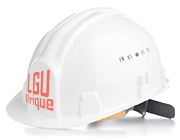 As a construction leader in Africa, we are the reference construction company.
For more than 18 years, we have been building constructions, roads and works of art across Africa with our skilled and experienced engineers and technicians. Are you a construction company or an individual looking for a quality construction workforce in Ivory Coast or anywhere else in Africa for all construction and renovation work? LGU Afrique offers its service of placement of construction personnel in temporary work. In addition, if you are looking for the rental of latest generation high-performance machinery or construction equipment, or if you want to guarantee efficient and profitable management of your property, you've found the general construction company you need.
ABOUT

Presentation
Learn more / Warranties / Contact
Whether it is a project to build or renovate personal housing, leisure or commercial centers, industrial buildings, health, school or sports facilities, roads and highways, arts and other works building forms, we offer you, everywhere in sub-Saharan Africa, and particularly in Ivory Coast our know-how, proven by many years of experience, to achieve your dreams.
Are you a construction company or an individual who wants to outsource a skilled workforce in the construction sector? We also provide you with temporary work from our experienced staff to support you according to your needs and requirements.
But the general construction company that we are has a lot more to offer you. Thus, outside the Building and Public Works sector, LGU Afrique provides you with a wide range of complementary services, ranging from property management, computing and electronic security to the rental of construction machines. And if we continue to explore other activity sectors, it is always to stay closer to you and better meet your expectations.

Our professions
Engineers, architects and surveyors
Masons and road builders
Plumbers and electricians
Scrap dealer and formworkers
Carpenters
Painters and tilers
Scaffolders and welders
Glaziers and roofers
Site laborers
HGV drivers
Editor in thermal and climatic installations
Construction machinery mechanics
Real estate agents
Holiday rental specialists
Properties merchants
 COMPUTER SCIENCE & ELECTRONIC SECURITY
Editors and graphic artistes
Sound engineers
Webmasters
Computer scientists and IT network administrators
Alarm and remote monitoring system maintenance technicians
VISION

Always position yourself as a leader in the construction industry and pass on values such as passion for excellence and integrity to build a stronger and more united Africa.

MISSION

To provide innovative construction services that truly meet the needs of society, in the face of the challenges of urbanization, and to be the driving force behind the development of the construction, real estate and information technology in Africa and particularly in Ivory Coast.

PRINCIPAL GOALS

Respect for quality and time
Access to housing for all
Sustainable development policy
"I am a satisfied customer"











—

Guillaume GUEU – Ivory Coast – 2022/03/11

Nice experience!

I am a satisfied customer with LGU Afrique's service. I made the choice of this builder because of his experience and I do not regret it. The experience was very rewarding. The service is good and the team very nice. It makes me want to collaborate again in the future.
"They did a remarkable job"











—

Sandra AKOUA – Ivory Coast – 2021/10/04

Top team!

They have done an amazing job and are well organized. The work on our site went well and there were no problems. I really liked this collaboration and the team is great! They supported us from start to finish and we were even able to save some money. I thank them in passing and wish them good professional continuation.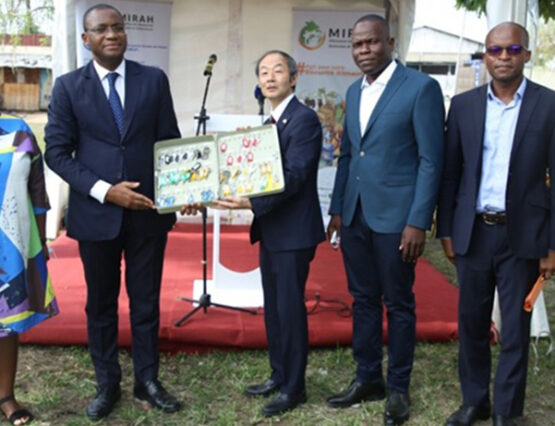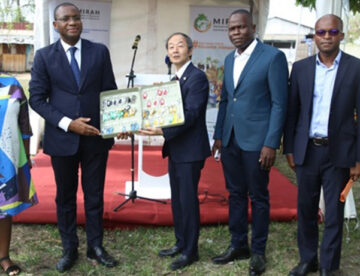 
A brand new, fully equipped training center has just opened in Abidjan. It is the…
The latest information and offers automatically in your mailbox! Subscribe!