Property management: Purchase, sale, rental of real estate
Present in the real estate landscape in Africa for more than 15 years and especially in Ivory Coast since 2017, we relieve the owners of land, buildings, car parks, villas, apartments, houses, offices, shops, and shops for selling or renting their real estate. Therefore, our property management department takes into account people who want to buy plots or houses, or citizens looking for an apartment or a house to rent.
Our main goal is to make it easier for everyone to access housing, and our team of real estate agents works every day to provide you with a better living environment.
Owners: Entrust us with the management of your property
Owning real estate is one thing, managing it is quite another. Stress, anxiety, fear, doubt, anger, misunderstanding, failure, loss, bad choices, what don't honest citizens live on a daily basis in the management of the real estate in their possession? Should owning a marketable land or house be a source of anxiety? Of course not! However, the general observation proves quite the opposite. But at LGU Afrique,we thought of everything. Don't hurt yourself anymore thinking of doing well to invest your energy and time in the administration of your real estate assets. Instead, entrust us this management and we will make you a happy owner.
Rental management: Your worries become ours
Once we are in charge of your properties management, we will have the tasks according to the contract that will bind us to:
Putting in place the necessary advertising for renting
Find serious tenants and establish contracts with them
Possibly repair the premises and set up tenants
Enforcing local regulations
Ensure payment deadlines sending and rents collection on time before paying the landlord
Send useful information for tenants
Visit the premises annually
Possibly manage unpaid debts
Coordinating dispute resolution as needed
At the end of the day, the burdens are ours, the tranquility and the profits are yours!
Selling a house or land: It becomes easy with us
Whether it's a land, a building, a house, a professional or commercial space that you want to put up for sale, LGU Afrique makes your life easier!
As soon as the terms of sale (financing and deadlines) are established, we take care of the search for customers interested in the offer. Subsequently, from the signing of the preliminary contract to the authentic deed of sale,we take care of paperwork in full transparency until the sale operation is completed. Rest assured! You have everything to gain with our professionals in the trade.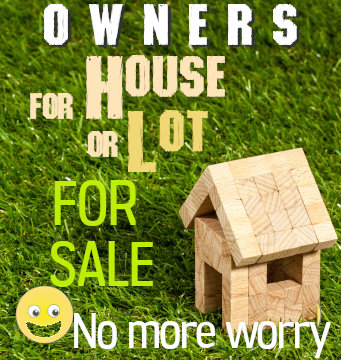 
Concerned audience
Anyone interested.

Deadlines
For a rental: 72 hours at most.
For a sale or purchase: 3 days to 2 weeks depending on the nature of the property.

Human Resources
Real estate agents, property dealers, holiday rental specialists at your disposal.

Cost
Very attractive.
Fits very easily to you.
Payment can be staggered.

Bonus
Quote provided for free right now!

Intervention area
Ivory Coast, Benin, Senegal, Mali.