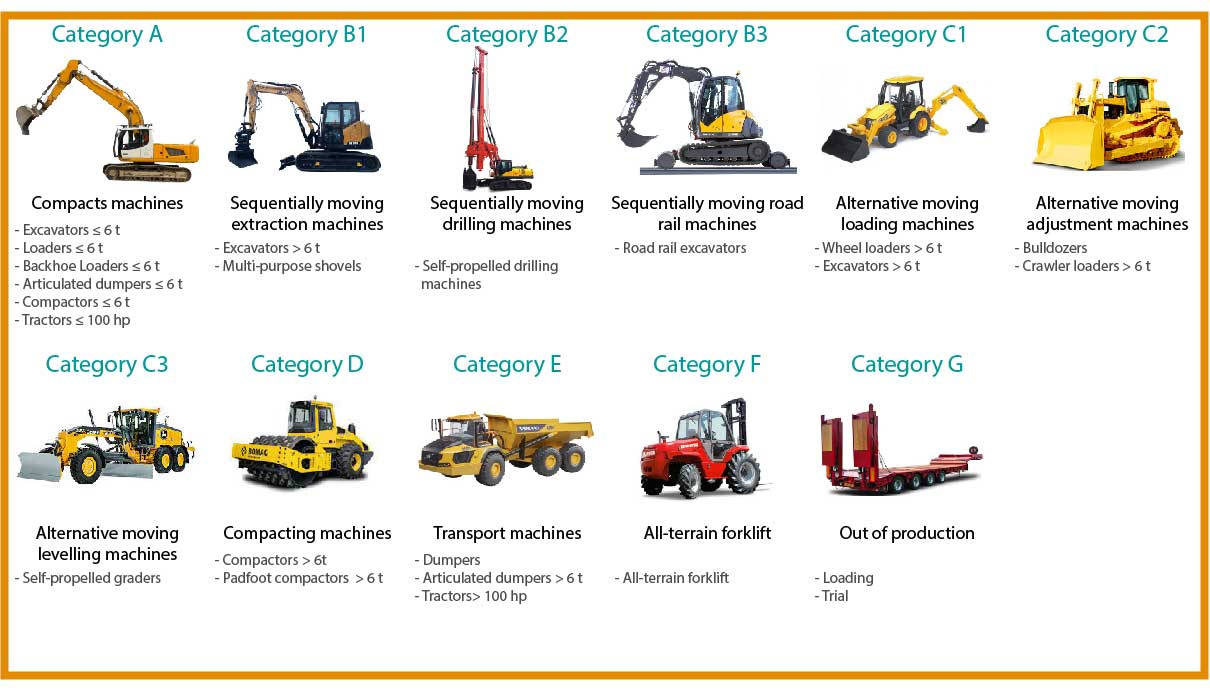 How many pass in front of a building site without noticing the presence of these enormous machines, often yellow in color and deployed for various works? And most do not know the actual use of each of these vehicles. Useful for working the soil, moving materials or making pavement layers, heavy machinery is essential to intervene efficiently on a construction site. So what are the commonly encountered construction machines and what role do they each play?
The different categories of construction machines
On a construction, renovation, developing, demolition or public works site, construction machines occupy a preponderant place in terms of work tools because of their functions and the many advantages they bring in terms of productivity.
In a modern classification (New R482 standard, page 20 of the document) entry into force in January 2020, construction machines are divided according to their role into 11 categories as follows:

A- Compacts machines : excavators, loaders, backhoe loaders, articulated dumpers, compactors, all with a mass ≤ 6 tonnes.
B1- Sequentially moving extraction machines : excavators > 6 tonnes, multi-purpose shovels.
B2- Sequentially moving drilling machines : self-propelled drilling machines.
B3- Sequentially moving road rail machines : road rail excavators.
C1- Alternative moving loading machines : wheel loaders and excavators > 6 tonnes.
C2- Alternative moving adjustment machines : bulldozers, crawler loaders > 6 tonnes.
C3- Alternative moving levelling machines : self-propelled graders.
D- Compacting machines : compactors and padfoot compactors > 6 tonnes.
E- Transport machines : dumpers, articulated dumpers > 6 tonnes, tractors > 100 hp.
F- All-terrain handling machines : all-terrain forklift.
G- Out of production : moving and loading / unloading on machine carrier for demonstration or trial.
Among all these machines, the most used are
earthmoving machines
whose main role is to modify the relief of a land by backfilling or clearing.
The bulldozer: essential construction machine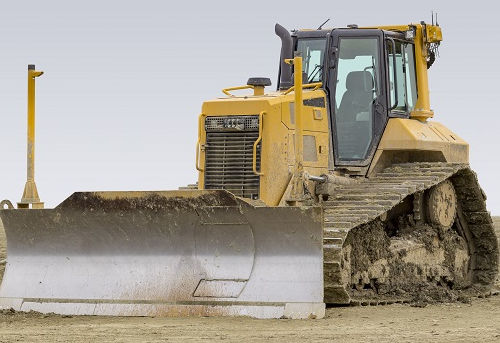 It is one of the most necessary construction machines because of its leveling role and its power. Mounted on tracks or on tires, it is a powerful and massive tractor with a robust front blade in front of which nothing can resist. When the blade is lowered, it pushes materials by scraping the ground to level the ground. But in high position, it allows the transport of materials. In addition, the bulldozer is also used to demolish, to deforest, to strip topsoil or to push scrapers.
Construction machines and their role: the scraper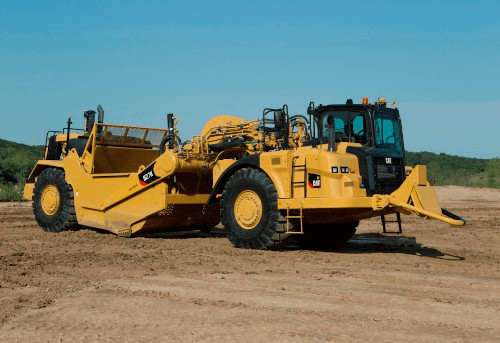 It is the most representative machine of major earthworks. It allows to extract and transport loose materials at medium distance. Working like an extraction planer, it has a loading box with a drawer that penetrates the ground and level it.
Most scraper models require when loading assistance of a push bulldozer. The latter provides the energy required to extract the material. And it should be noted that the scrapers allow to obtain better returns than the excavators loading dumpers.
Excavator: a construction machine in great demand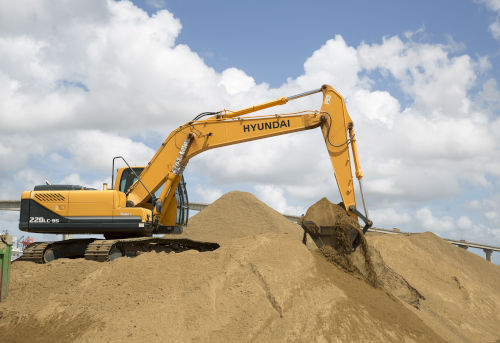 It is a machine which one cannot generally do without on an earthwork site for its versatility. Also called hydraulic mechanic shovel, it is easily recognizable by its long arm secured to a turret that can rotate 360 °, all mounted on a chassis with tracks or tires. As well suited for digging holes as for clearing, it is used to move heavy materials. In addition, it can prove itself on a demolition site. Likewise, sanitation work (trench excavations) or drilling are areas of predilection for this machine.
On small sites, small excavators called mini excavators or mid excavators are used.
Loader: powerful and popular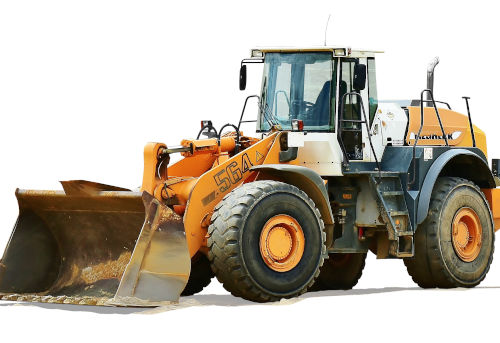 The loader is a very popular earthmoving machine. Moving on tires or tracks with great pushing power, it is equipped at the front with a bucket which allows to move a large amount of material. It is used for clearing or backfilling, handling (loading, unloading), demolition, road construction, landscaping and others.
Coupled with an excavator, it becomes a backhoe loader.
The mini loader or Bobcat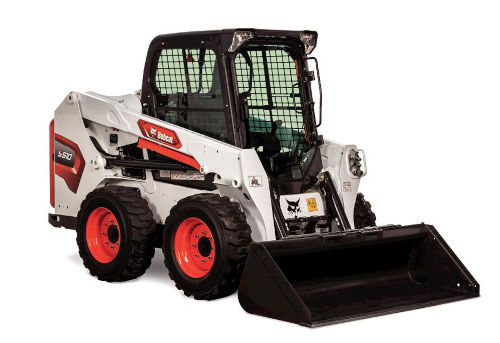 This is a small and compact model of the loader. Construction professionals prefer it to the latter on smaller construction sites and in urban areas. Like its larger counterpart, it is used for loading, moving and unloading materials. But what makes this vehicle very versatile is the fact that it can be attached to many accessories such as an auger, blade, fork, bucket or even a hydraulic hammer. Thus, the mini loader very quickly becomes a popular construction machine for its many functions ranging from earthmoving and excavation to adjusting, including demolition and crushing.
Backhoe loader: between loader and excavator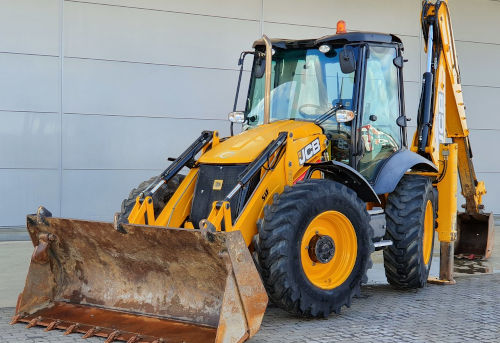 This machine combines both a wheel loader and an excavator. This machine combines both a wheel loader and an excavator. Although the shovel at the rear is small and therefore unsuitable for large construction sites, this versatile machine is a delight for construction trades professionals when it comes to saving money on the budget.
Buildings construction and renovation are our trades at LGU Afrique. We have the secret to transforming your projects into masterpieces.

Steamroller or compactor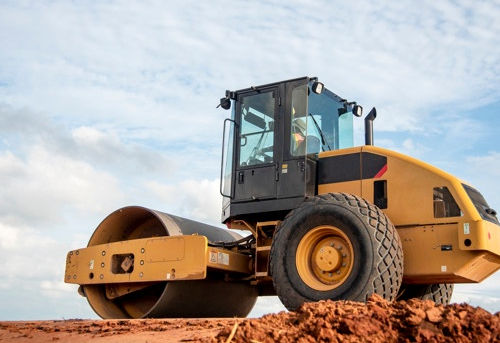 It is a generally very heavy construction machine whose role is to compress and smooth a ground or the coating of a track for example. Thanks to one or sometimes two cylinders called balls which serve as wheels at the same time, it compacts layers of material by vibration giving them a certain consistency. There are manually towed models called vibrating plate compactors that are suitable for areas inaccessible to motorized models that are larger.
Grader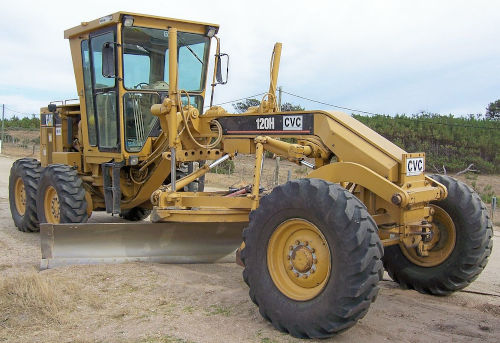 This public works machine is classified in the category of adjustment machines. Indeed, thanks to a large blade that can pivot, the grader allows to adjust the height of the layers of materials of a pavement or ground. Sometimes it is equipped at the back with metal teeth (ripper) for breaking down compact surfaces and at the front with a front blade.
Construction machines role: the dumper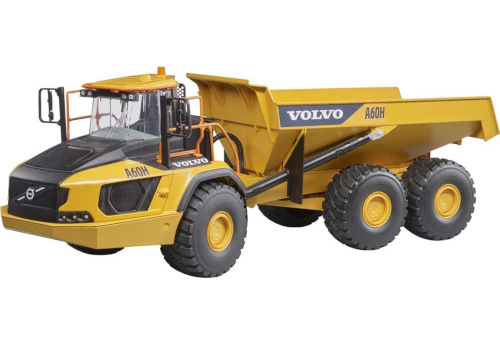 It is an imposing construction machine whose role is to transport loads. Mounted on tires or on tracks, it is able to evolve on any type of terrain and its large capacity allows it to move large quantities of materials. It is just as appreciated in mines and quarries as it is on construction sites. There are two types: rigid dumpers and articulated dump trucks (equipped with a dump body). But on construction sites, there are also small models (mini dumpers) suitable for moving in urban areas or in small spaces.
Today, there are many other types of construction machines on construction, developing or renovation sites. Thus, depending on the nature of the work and the site, or depending on the market requirement, a construction professional will use one or the other of these machines to increase his productivity. Used in accordance with strict regulations, these vehicles must be handled by professionals operators. And appropriate safety measures must be taken to reduce the risks associated with the use of these vehicles.
Did you like this article? Share it !